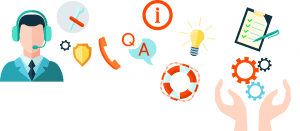 Support
Our support team is ready to help.
Contact Support by Phone, Email or Webform
Our in-house support team is skilled at answering your questions or solving your problems. Please contact us during our support hours. If you contact us after hours, we'll respond to your voicemail or email at our earliest opportunity.
Phone and Email
Phone: (800)605-2167
Phone: (760)579-0334
FAX: (760)579-0339
Email: support@visioninfosoft.com
Support Hours
Monday-Friday, 5:00am - 5:00pm, Pacific
Extended Service Plan (ESP)
IMPORTANT NOTE: ESP is required if you need tech help.  
When you purchase Electrical/Plumbing Bid Manager or Time & Material Billing Manager, you receive one (1) year of our Extended Service Plan (ESP).  You have the option to renew on an annual basis. We mail a renewal notice and send reminder emails.
ESP provides extended support for your software via phone or email, It includes regular software updates and great discounts on additional licenses, training, and other software.  The revenue we receive from ESP helps support our efforts to continually upgrade our software to include new features asked for by our growing customer base.
FastSupport Remote Access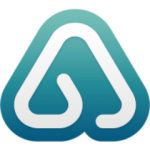 Our Support Rep will provide you with a Support Key. This "Support Connection" will provide our support rep with access to your computer to quickly and securely help you with any issues.
Visit https://www.fastsupport.com/ to key in your Support Key while speaking with a Vision Support Rep.