Cut Your Estimating Time in HALF !
Vision InfoSoft is a Trusted Advisor to the Electrical Industry
Estimating
Start winning more profitable bids today! And, cut your estimating time in half. Electrical Bid Manager® is designed to be easy to learn. Quickly start bidding and master the advanced features as you go.
Time & Material Billing
Vision's Time and Material Billing Manager™ makes it easy to get bills out using custom work orders, QuickBooks® integration, and dozens of custom billing options. New mobile app for automating the capture of field material and labor on each job is coming soon.
Material Price Updates
Vision's EPIC™ pricing service makes it easy to keep your estimating and billing software prices current. EPIC has over 2 million items with both trade and target prices including accurate item descriptions. Over 100 manufacturer catalogs are available with EPIC.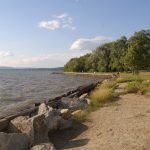 New York
A.G.V. Electrical Services
"This was roughly a $190,000 pump station project with all PVC-coated rigid conduit, instrumentation, controls, switch gear and SCADA (Supervisory Control And Data Acquisition) system," says George Pacacha at A.G.V. Electrical Services.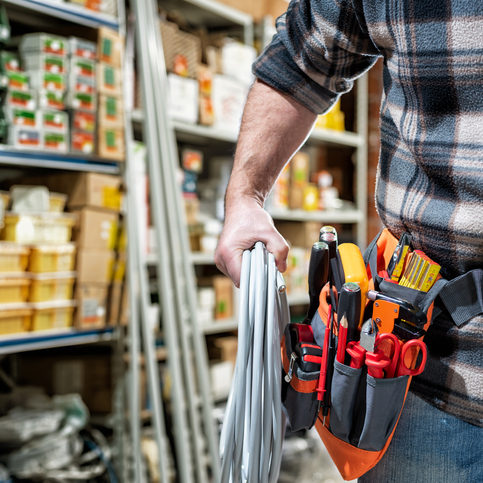 Minnesota
Gerrety Systems Inc.
"Anybody that has any electrical estimating experience can estimate an entire skyscraper with the full EBM Pro package. It's good enough to do whatever you want."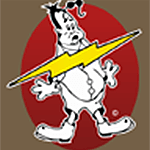 Colorado
Bret's Electric
"With EBM, we are able to create many custom assemblies to make further shortcuts that help expedite data entry. Some in-house shortcuts that we created have reduced data entry from nearly 40 different items to one simple click."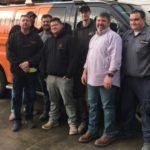 South Carolina
Peachtree Electrical Services
"Electrical Bid Manager is very user friendly. I can use it to capitalize on our company's strengths. I simply add the information, and it's easy to utilize that information to be more competitive. My bids have better numbers overall."
New Mobile App for T&M Billing
Vision InfoSoft has launched a new electrical service billing app! This mobile app is available on iOS and Android for both phones and tablets.
Bill faster, get paid sooner!
Frequently Asked Questions
"I have nine estimators using this database at any one time."
Dennis L. Hebert
President
MegaWatt Electric, LLC
"There are others but EPIC's ease of use and look-up feature save time and money."
Ron Carrano
"I recommend Vision to all estimators from novice to senior estimators."
Bob Judd
President
Arc Electric Construction Co. Inc.
"It's a great benefit to EBM and a great way to save time."
Russell Johnson
Edge Electric Inc.
"...EBM gives us the whole package needed to bid small and large projects..."
Bobby J. Tutor
Tutor Electrical Service, Inc.
Call us today at 1-800-258-7752 or email sales@visioninfosoft.com
Since 1993, we have proudly served the electrical and plumbing contracting industries.