Software Update: Electrical Bid Manager v10 Build 04.18.17 Released!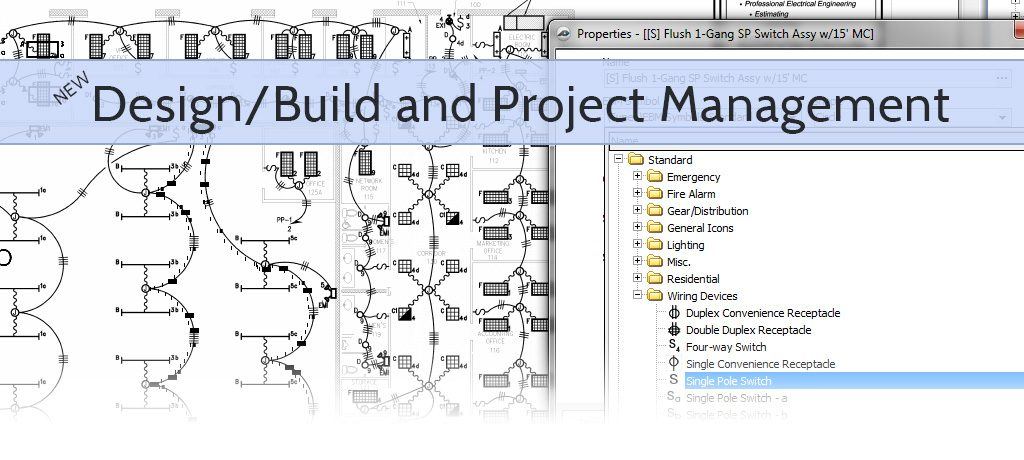 In May 2017, we released an update for our electrical estimating software. The key addition is a new design/build function for customers that use our integration with PlanSwift.
If you don't have PlanSwift yet for plan takeoff, give us a call or email sales@visioninfosoft.com.
We have added 75 unique electrical symbols in four different styles to the Electrical Bid Manager and PlanSwift integration. With customer feedback, we plan to add more symbols and improve the integration.
All Electrical Bid Manager customers that are current on the Extended Service Plan received this update.

In addition, we've added initial support for two project management systems; eSub.com and Estimateguard.com.
Added Features - Build 04.18.17
Design/Build tools - PlanSwift users now have access to over 75 electrical symbols that provides basic Design/Build functionality and counting with Electrical Bid Manager.
New default setting for takeoff symbol size (PlanSwift link users only)
Export to eSub.com from Extension Report >> Extension Spreadsheet.
Export to EstimateGuard.com from Extension Report >> Extension Spreadsheet
Fixed Features - Build 04.18.17:
Quick Branch Takeoff - When you use the Quick Branch option in the OST spreadsheet to import from OST, checking the Quick Branch box at the bottom allows you to select from the QB Cable and Conduit/Wire Saved Assemblies.  However, it only works if you used F2 takeoff.  If you double click on the imported assembly, nothing is entered for the Saved Assemblies.
Unit of Measure (U/M) and price factor corrections.
Labor outlier correction option.
Fixed OST export bug - Feeders saved assemblies 'Round Quantity' was being checked.
You can learn more about the latest additions to Electrical Bid Manager by viewing the Changelog here.
Feature Highlight: Electrical Symbols for Design/Build
Our industry leading PlanSwift integration continues to get better. This update to Electrical Bid Manager gives you over 300 electrical symbols to use with PlanSwift.
Electrical Symbol Preview Gallery
How to Use the Electrical Symbols
We recommend this process to use the electrical symbols. This requires Electrical Bid Manager build 041817 or newer and PlanSwift.
For the item you wish to add to the electrical plan, start from a takeoff module from within Electrical Bid Manager (EBM).

Once in the EBM takeoff module, hit the PlanSwift button to switch to PlanSwift and start adding while counting.

As you add/count in PlanSwift, you will see the standard shape. e.g. circle. We'll update this in step 7.

Stop the PlanSwift digitizer to return to EBM.

Complete the takeoff in EBM, hit "F2 Takeoff" button.

Now, manually switch back to using PlanSwift.  Find a shape/count for the item you just took off. Change the shape to an electrical symbol by right-clicking the shape, choose Properties. Here you will find the "EBM Symbols" field.

Click open EBM Symbols and choose your electrical symbol.
Note: You can skip step 5 above and wait to complete the takeoff (F2 Takeoff) until after you've selected the symbol of your choice.