EstimateGuard Reviews Electrical Estimating Software, Electrical Bid Manager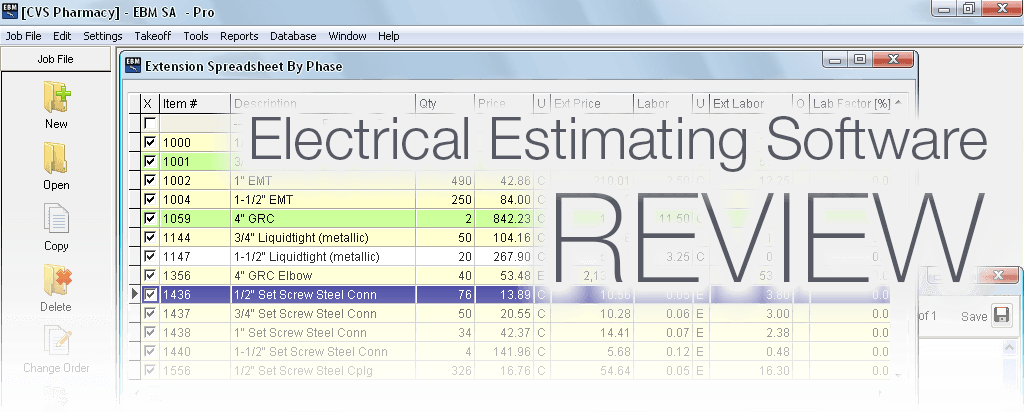 One of our customers, Dennis Thomas, recently reviewed our electrical estimating software on his website in a post titled, "Best Path to Success For New Contractors". We love getting glowing reviews from our customers and this is a perfect example.
Dennis is an electrical estimator and is also the owner of www.EstimateGuard.com.    EstimateGuard offers an online "task scheduling" project management system.  He gave me a demo the other day and I could immediately see the benefits it offered.  Especially when he combined Electrical Bid Manager's custom report data with EstimateGuard.
Dennis has been an electrical estimator for many  years and has been exposed to many estimating software options. For us, this puts even more value on his positive review of our software.
In the review, Dennis states, "If I was a young contractor just starting out, the first thing I would do is contact Vision InfoSoft and purchase the highest level of their Electrical Bid Manager estimating program that I could afford. I would do this before I even ordered business cards. You don't need a business card if you don't have a customer to hand it to and you don't have a business until you make your first sale. That program will be the very foundation of your new business. I am sure that you will be able to find plenty of other contributors who would argue with that statement, but there are many reasons why I make it."
I can't argue with Dennis.  We have found that estimating software is often one of the tools first acquired by new electrical contractors. Maybe squeeze in a business card order with the extra time you have when bidding with our software.
Be sure to read Dennis' full review of our electrical estimating software.   http://estimateguard.com/blog/?p=179
Learn more about electrical estimating software: