Vision InfoSoft Launches New Website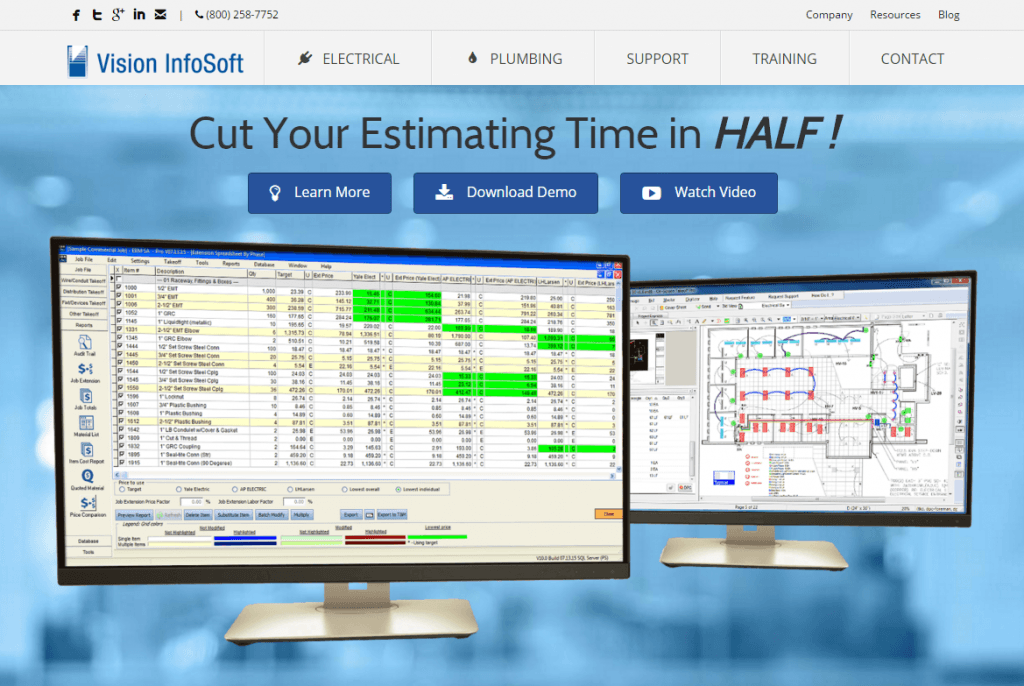 We are excited to announce that we have launched our new website. Our primary goal for our website redesign was to make information easier to find. We've significantly reduced the clicks it takes to get the information you seek. We've simplified our product pages, added full mobile phone and tablet support and overhauled the overall look.
We're hot on the trail of further additions. Here is what is coming soon:
Enhanced software support section.
More product videos and screenshots. The more visuals, the faster you can learn about our software.
More Customer Spotlights. We love highlighting our customer success stories. There is no better way for our customers to learn how others are successfully using their software.
A new series of webinars geared toward estimating education.
And a few other goodies we'll share later.
What's New?
Have a look around. Here are a few new items you may want to catch.
So much more is on the way. Our new website paves the way for exciting new ways for us to communicate with our customers. We'd love to hear from you and anything you'd like to see available on our website. Let's make it better together.